Getting started
1.  Download DMS-Shuttle
Download DMS-Shuttle from our Website to your local system.  Download Page >>
2.  Install DMS-Shuttle
DMS-Shuttle can be installed on every computer that has Internet Access (for connecting SharePoint Online / Office 365) or Access to your Company Network (for connecting SharePoitn on-premises). No server installation is needed.
Installation Steps:
Launch the Setup Installer (setup.exe).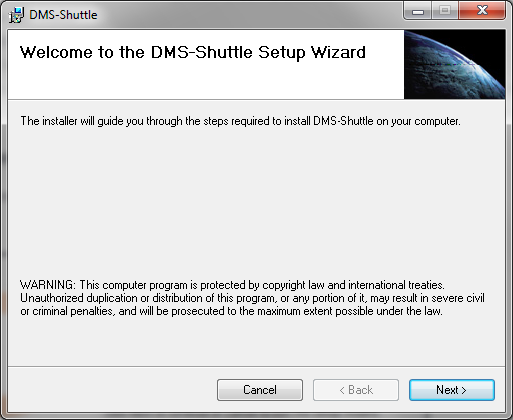 Read and accept the terms in the End User License Agreement.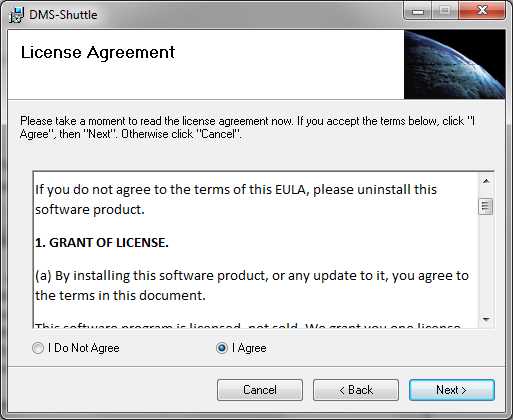 Select the Installation folder (or keep the default installtion location)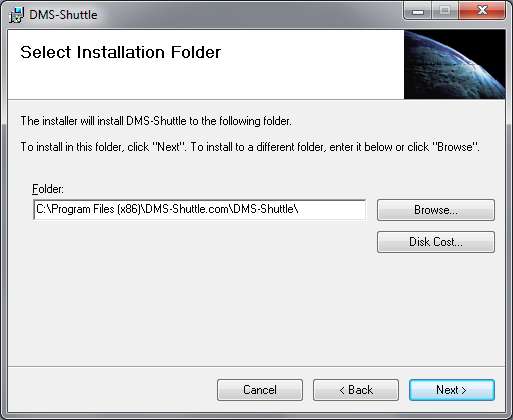 Click "Next" button
Wait for the installation process to complete. Then you can close the dialog and launch the tool.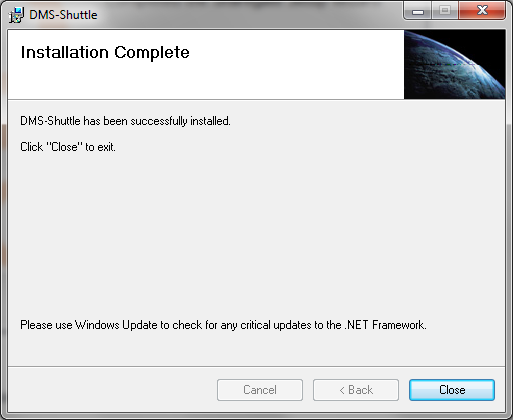 You will then have 15 days to try out the product and make sure that it fits your needs.
---
Home / Documentation / General